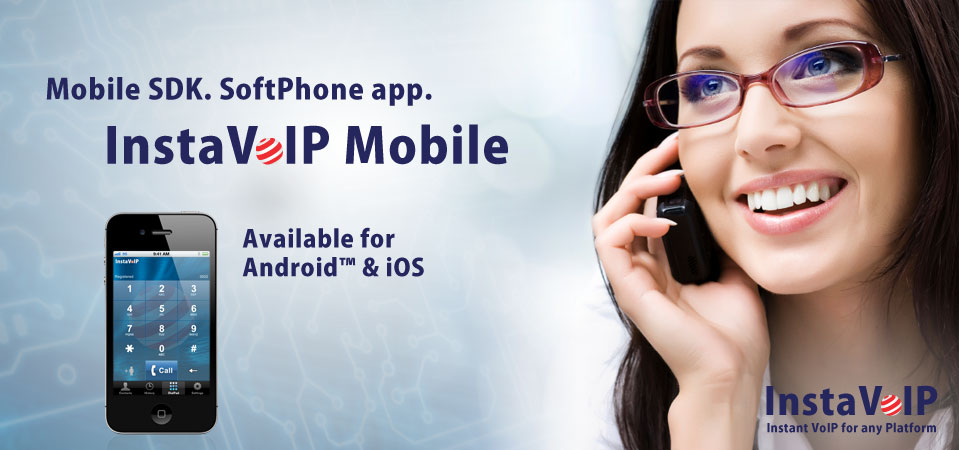 InstaVoIP® Mobile
An optimized VoIP SDK library release for Apple iOS and Google Android™
InstaVoIP® Mobile is an optimized Voice-over-IP (VoIP) solution for Apple iOS (iPhone®, iPod touch® and iPad®) and Google Android™, allowing for the rapid integration of voice calling features into new or existing applications without dealing with any porting or audio issues. In addition to a comprehensive telephony feature set, the InstaVoIP Mobile Software Development Kit (SDK) includes unique functionality to take advantage of the inherent capabilities of both iOS and Android.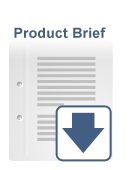 Mobile VoIP SDK
A sample SoftPhone application is provided as a demo for those in need of a starting point, or developers can dive into the InstaVoIP Mobile SDK directly and flex the proven Fusion Voice Engine, Call Manager, and Information Subsystem features. Whether you are creating a simple peer-to-peer VoIP audio chatting application or an advanced call handling application for an enterprise IP PBX/Cloud-based PBX environment, InstaVoIP Mobile is the perfect solution.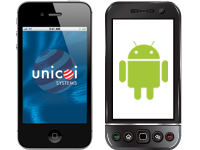 The App
The Power of InstaVoIP in your hand.
The Power of InstaVoIP® Mobile is now available on iOS and Android devices. The InstaVoIP app can make and receive calls, configure multiple SIP accounts, set up conference calls, customize codecs, and more. All that is required is a WiFi or 3G connection. Download InstaVoIP from the App Store or Google Play™ today!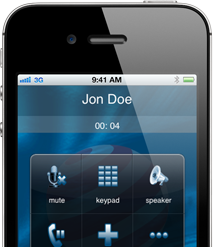 InstaVoIP Mobile Features
Voice Engine with RTP
SIP/SDP
Optional Security (SIPS, SRTP)
Configuration Subsystem (file based or can integrate with other platform standard)
Voice Engine Codecs: G.711 (µ-law, A-law), G.722, G.726 (16/24/33/40 kbps), G.729, DVI4 (narrow/HD/Ultra HD), iLBC, Speex (narrow/HD/Ultra HD), SILK, L16 PCM (narrow/HD/Ultra HD/CD)
VoIP Call Manager (includes support for incoming calls, outgoing calls, hold, conferencing, transfers, mic/speaker volume control and mute, etc.)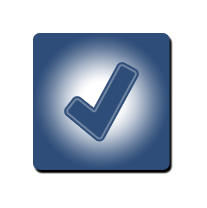 White Label Service
A White Label version of InstaVoIP for iPhone® is available for customers in need of fully-functional VoIP app with custom branding. Contact Sales for pricing info.
InstaVoIP for iPhone White Label version is now included in every InstaVoIP Mobile SDK purchase!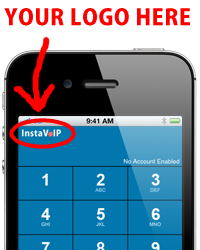 InstaVoIP Architecture Diagram
Phone: +1-678-208-2250 E-mail: sales@unicoi.com